Retreat. A secluded place to relax. When we recharge our batteries, we do our best work…and play. Our natural state of creativity and joy emerges and we can't believe we waited so long. We are renewed…with a new sense of hope, a new sense of purpose, and a new opportunity to bring our unique gifts to the world.
For over 25 years, Pinnacle View has created inspiring retreats all over the world.  Allow us to custom-design a memorable gathering for your specific group. Contact us today.
September 16 – 18, 2017: Own Your Superpowers!
Shell Island Resort, Wrightsville Beach, NC
With Elizabeth Trinkaus and very special guest Aubrey Griffith-Zill. To join us, take these steps:
Register with Pinnacle View. $499.00 includes all workshops.
Book your room before August 14. Call Shell Island at 910-256-8696  and mention the Pinnacle View/Mighty Mermaid discounted room block. Rooms are limited, so book early!
Note: Our rooms at Shell Island accommodate four to six people; all are oceanfront with balcony. If you'd like to share a room, please let us know and we'll put you in touch with other roommate-seekers.
Join us if you want to:
Uncover and embrace your superpowers
Step into your truest self
Own a clearer vision for your life
Align with your purpose and passion
Melt the critic and have direct access your intuition
Experience more grace, flow, joy and trust in your journey
Bring your gifts to the world!
Bonuses include:
Enchanting dance/movement classes with the amazing and talented Aubrey Griffith-Zill
Art creation
Gratitude journal
Labyrinth walks
Meditation made easy – with your intention
Inner poet exercise
Comfort and connection with self that is priceless
Outcomes include:
Certainty of your worth
Owning your vision
Courage for your dreams
Increased joy and energy levels
Flowing with the Universe
Accessing your wisdom 24/7
Steps to achieve your purposeful, passionate life
Tools that will transform your journey
Living your unique superpowers
Saturday, Sept. 16, 5:00pm – 7:00pm – Welcome, retreat introduction and logistics
Sunday, Sept. 17, 9:00am – 12:00pm / 3:00pm – 6:00pm  – Workshops (with breaks)
Monday, Sept. 18, 9:00am – 12:00pm – Workshops and closing ceremony
Cancellation/Event Policy
To receive a refund, we must receive notice of your cancellation at least 30 days prior to date of arrival.
Pinnacle View is not responsible for costs associated with registering for our events, including airfare and accommodations.
About Aubrey Griffith-Zill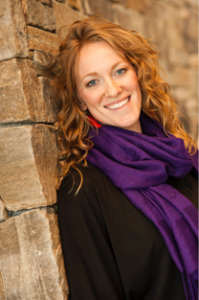 Aubrey Griffith-Zill has been dancing since she could walk. She is a spirited and delightful presence to be around and will lead us in freeing dance and oceanfront movement classes. Her career highlights include:
Dance Teacher, Carolina Friends School, Durham, NC
Curator/Owner, Living Arts Collective, Durham, NC
Event Producer/VIP Coordinator, Millennium Dance Sport Championship for Mary Murphy (So You Think You Can Dance), Richard Weinberg (Broadway producer), Jonathan Roberts (Dancing with the Stars), Celia Chou (Owner, Tommy Hilfiger)
Co-Producer, All Starts Salsa Cruise, Barcelona, Mexico
Co-Producer, Pinnacle View Women's Retreats, NC, FL, Las Vegas, MI, Belize
Video: Women's Beach Retreat, Emerald Isle, NC, September 2015
Goddesses Never Age – We All Need A Tribe
---
Elizabeth is a master of creating a safe environment for self reflection, change and growth. – Nicole, North Carolina
Elizabeth's retreat recharged my soul, recalibrated my mind, body, and spirit, and cleared away blocks that were holding me back from pure happiness. – Debra, Pennsylvania
Elizabeth created a beautiful space for us to explore and express. I leave each retreat feeling renewed, reenergized, and restored. – Anne, North Carolina

Things I had been working on changing – for 15 years – manifested at Elizabeth's retreat in 48 hours. I was able to shift my thinking, choose and believe I could make changes that had seemed impossible before. With Elizabeth's gift of seasoned tools and support, and the great women present, I made a huge leap. My career path, exercise regime, and dream of helping kids has all come to fruition.
– Pam Rivers, Carrboro, NC

I was amazed – 25 years ago – at our first retreat at how quickly people moved from where they were (old stories) to who they are (new stories that are filled with creativity and possibility). Something magical happens when we create some space between what is happening in our lives and align with our true self. It gives us strength, courage and inspiration to do great things in the world!
– Elizabeth Trinkaus, on her first Pinnacle View retreat
---
Spa Retreats
We partner with spas around the globe to design retreats that will help you relax, receive, and remember who you really are. Your retreat will have you walking away feeling like a queen, armed with powerful tools to enhance your journey.
Elizabeth has not only facilitated several wonderful programs and retreats for us but has also been a seamless and passionate voice of our organization. I recommend her to you highly.
– Jim Root, CEO and President, Glen Ivy Spa, Corona, CA