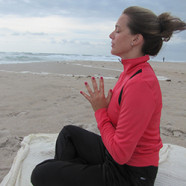 "With the new day comes new strength and new thoughts."
Eleanor Roosevelt
The pressure to determine your new year's resolutions are waning – along with the full moon – and allegedly, spring is around the corner!
Today, 'just be'. Allow yourself to be in gratitude for who you are, where you are, and what you have created. For now, let yourself be present with this moment. Relax. There will be plenty of time to dream and create. For this moment… breathe and 'just be'. Enjoy!