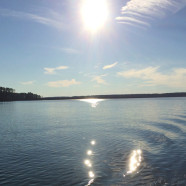 One Autumn I had a retreat to host in CA., and one the following weekend in MI.
I was speaking with my coach about coming back home to NC to work in between retreats, or staying on the west coast.
She said, 'Oh, you will stay on the west coast and see what happens". And that I did! It was the most memorable work weeks of my life.
I went to the La Costa Resort in San Diego and visited the beautiful Chopra Center and attended Michael Beckwiths' Agape Church service in Los Angeles. A friend in CA introduced me to the wonderful Cafe Gratitude where the title of each menu item is an affirmation! They include "I Am Inspired, I Am Generous, Open-Hearted, Satisfied, Fantastic, I Am Radiant, etc. Click here for the fun of it…http://cafegratitudela.com/menu/. If that wasn't enough, that evening I had the pleasure of meeting Marianne Williamson at the Saban Theater in Beverly Hills.
My highlight of the week was meeting Marianne and hearing her powerful message, and… giving her the gift of my affirmation cards! She is truly passionate about her beliefs and a true catalyst for change. Reid Tracy from Hay House says it best – "I become more and more impressed by the way Marianne touches her audience so deeply with her words and the gift she possesses. These words include "love" and how we can recognize its limitless power; "fear" and how we can learn to conquer it through love; and "miracles" and how to believe that they live within each one of us."
Marianne is following her calling and announced her candidacy for election to the U.S. House of Representatives from California's Congressional District 33. Imagine having a voice in Congress that will be the powerful words and compassionate heart of Marianne Williamson?!
Take a moment and read Marianne's famous quote below.
"Our deepest fear is not that we are inadequate. Our deepest fear is that we are powerful beyond measure. It is our light, not our darkness that most frightens us. We ask ourselves, Who am I to be brilliant, gorgeous, talented, fabulous? Actually, who are you not to be? You are a child of God. Your playing small does not serve the world. There is nothing enlightened about shrinking so that other people won't feel insecure around you. We are all meant to shine, as children do. We were born to manifest the glory of God that is within us. It's not just in some of us; it's in everyone. And as we let our own light shine, we unconsciously give other people permission to do the same. As we are liberated from our own fear, our presence automatically liberates others."
Shine your light.
With love,
ET