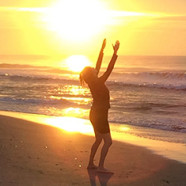 Creativity connects us with the Divine!
What a fabulous Women's Retreat. Chilly? – yes; rain, uhhh, lots. An it didn't slow us down or dampen our light.
We are open, we are beautiful, we are perfect in all our imperfections.
We are okay, we are safe, we are a bright light.
We know how to lower the voice of the critic and shine as children do.
Creativity opened our hearts and set us free.
Huge joy followed.
So grateful!